British International Investment agrees $52 million loan to DBL Group
Jan 23, 2023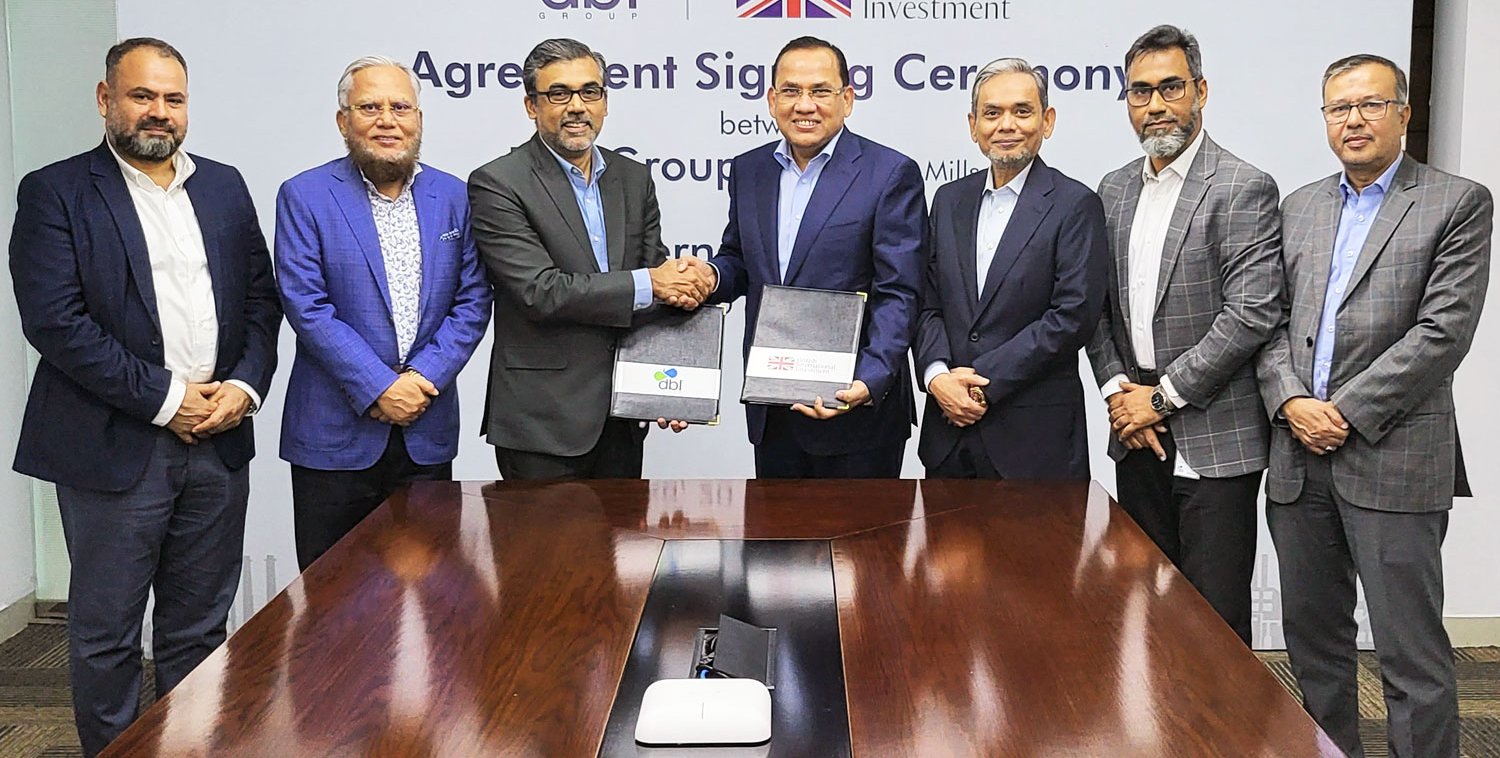 DBL Group has signed on to a $52 million credit facility provided by British International Investment (BII), the UK's development finance institution (DFI) and impact investor. The loan facility would support DBL to establish Jinnat Textile Mills Ltd, a greenfield, cotton yarn spinning mill, which will be housed in a LEED-certified green building
The construction of Jinnat Textile will support Bangladesh's economic growth by creating over 1,000 jobs for lower-skilled workers in Bangladesh's ready-made garment (RMG) and textiles sector. Women will make up more than 50 percent of the new workforce and the capital from BII will further support improved working condition and benefits such as paid maternity benefits, nursery facilities, and 'light duty' work options when pregnant.
BII's loan to DBL Group qualifies under the 2X Challenge as the facility will contribute toward strengthening women's economic participation and improving the quality of employment for women. The 2X Challenge is an initiative launched by the development finance institutions (DFIs) of the G7 to mobilise capital to support increased economic empowerment for women in emerging economies.
DBL Group is acclaimed for its substantial contribution to the sustainable development of the economy of Bangladesh. It has been awarded 167 acres of land in Shreehatta Economic Zone, Moulvibazar, Sylhet, under the Bangladesh Economic Zones Authority (BEZA) to develop and set up new industries. The new Jinnat Textile manufacturing facility will be located at DBL Industrial Park in Shreehatta Economic Zone, Sylhet in Bangladesh.
British High Commissioner to Bangladesh, Robert Chatterton Dickson, said: "I am pleased that British International Investment's partnership with DBL Group will increase job creation and business growth, whilst also setting new industry standards for improved working conditions for women and encouraging companies to be greener. The UK is committed to supporting Bangladesh's development ambitions through championing investments which bolster the private sector and drive transformative sustainable economic prosperity across the country."
M. A. Jabbar, Managing Director of DBL Group, stated during the signing ceremony "I am honored and delighted to kick-off this signing ceremony. We are pleased to be partnering with BII: this facility would beyond doubt promote the country's economy by the creation of more than 1,000 additional jobs in the RMG and Textile sector of Bangladesh. Additionally, under the 2X Challenge, more than 50% of the workforce would consist of women, which will play a vital role in reducing socio-economic barriers for women empowerment. I thank BII for providing a platform for creating a more sustainable and inclusive economy".
M. Rehan Rashid, Country Director, South Asia, British International Investment, said: "Bangladesh and export-oriented sectors, such as garments, are a strategic priority for BII. We look to partner with strong promoter groups, such as DBL Group, with a focus around inclusion and sustainability and BII will remain committed to investing in Bangladesh and its core sectors. This partnership will support economic opportunities through the creation of jobs and provide economic empowerment to a large number of low-income workers, particularly women, which is how we look to deliver impact in our markets."